The Unique Curriculum
Your Learning Journey
CAN BEGIN IN THE PHYSICAL CLASSROOM IN CYPRUS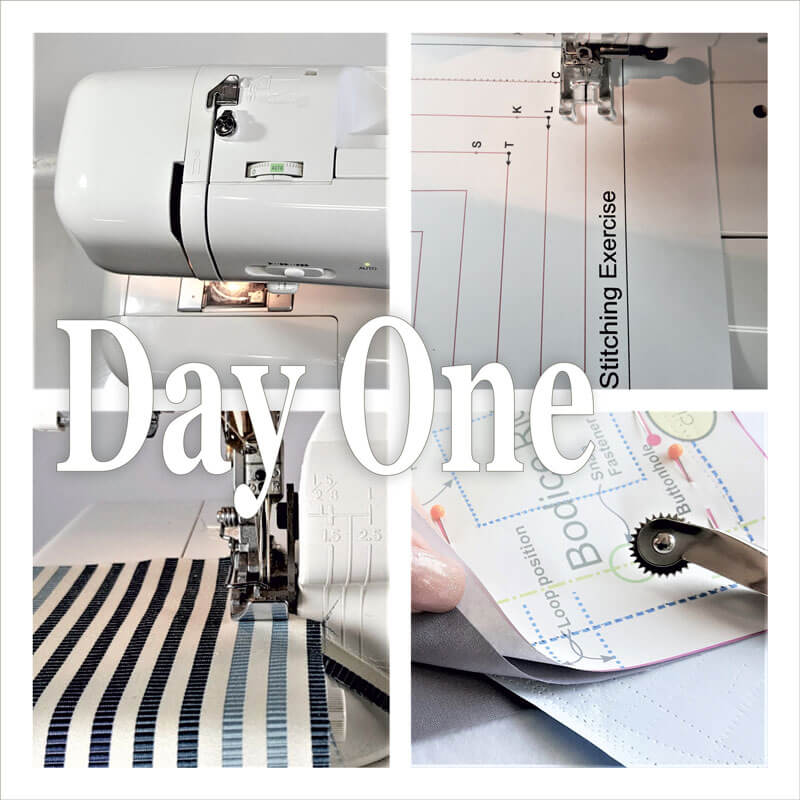 Day One – The Basics for Absolute Beginners

Full Day Course at the Paphos Classroom
please note:  visits to the classroom are by appointment only.
The Details
EVERYTHING IS PROVIDED IN CLASS TO COMPLETE THIS COURSE 
We must assume that our students are complete novices and know only that they want to embark on this wonderful journey of creativity. 
This way we can all start from common ground:- 
By learning the correct and proven procedures and possibly unlearning methods that may have led down a path of frustration.
Session 1
1.  Introduction to 3 most used fabrics and their construction methods.
2.  We learn about the importance of correct hand sewing and make a Felt Pincushion by hand.  In this task we cover :
Simple Pattern Reading
Pinning and Cutting with the Rotary Cutter
Transferring Pattern Markings
Learn what Tacking is for
Work with Embroidery Floss
Do even Topstitching while learning to Start and End Stitches correctly and invisibly
Decorate and be Creative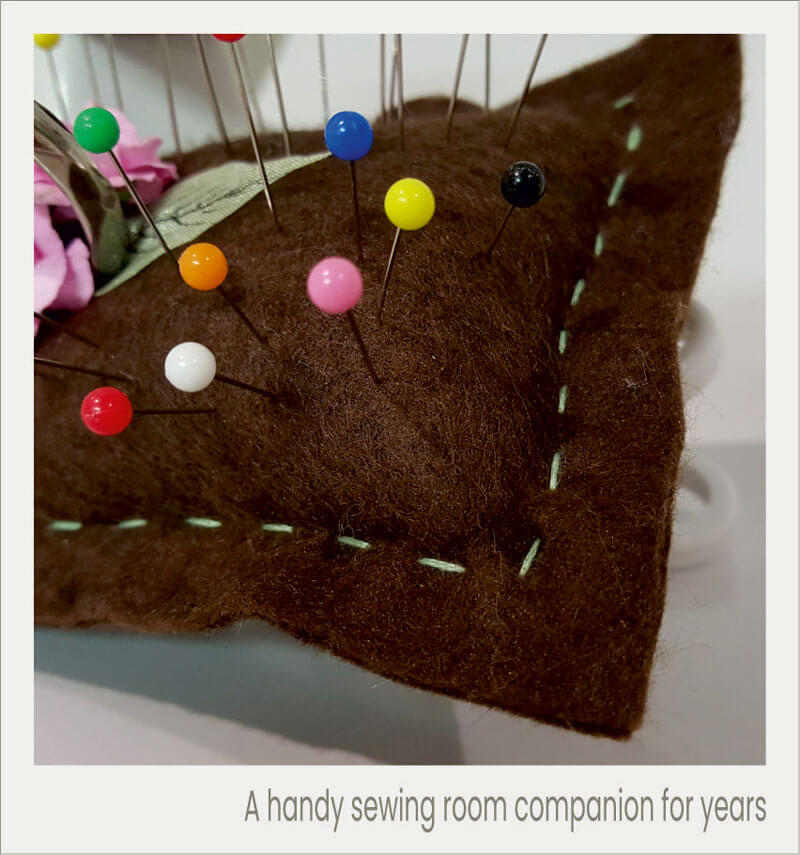 Session 2     
A paper stitching exercise, without thread teaching how to –
No longer be afraid of the moving needle
Focus on the procedure of stitching without having to worry about threads.
Stitch Straight, Reverse, and Reinforce
Manipulate Stitch Length and
Change Direction exactly where you want to
Ready to progress, we take on the threads and
Wind the Bobbin,
Thread the Needle and Install the Bobbin
Test the Machine and
Understand the Machine Stitch Settings
Repeat the Paper Exercise above on Fabric
Then, at last it is Time to Play with different Stitch Types and
Find out there is a proper way to put a Sewing Machine away for the day
Session 3      
Most ladies who are unsure of the up and down moving needle of the sewing machine are petrified at the thought of two needles and four threads in one machine – THE DREADED OVERLOCKER !!! 
The inner workings are explained and seen in action
A quick demonstration of the rethreading of the machine follows
There are 4 different makes of overlocker in the classroom and students can feel why compromise is not an option here
THERE IS ALSO ONLINE LEARNING
YOU CAN START RIGHT NOW
A similar Free Curriculum is offered in Your Online Classroom
Perfect as a starting point in these difficult times and if you are nowhere near Paphos…
buy your machine if you live in Cyprus . free delivery to your door
AND GET GOING WITH THE SEWING
As the activities of a busy day wind down we have some coffee and discuss the upcoming, 8 Week Comprehensive Sewing Course.

And suddenly, Novices are Novices no more !
A footnote
The reasoning behind this initiation day is that it gives you the opportunity to find out if sewing is for you.  Let us face it, it might not be.
With this option you do not have to commit to months of expensive classes or even to buying a sewing machine.

This way you have complete freedom to make informed choices
€105